Benefits of the New Toyota Corolla Cross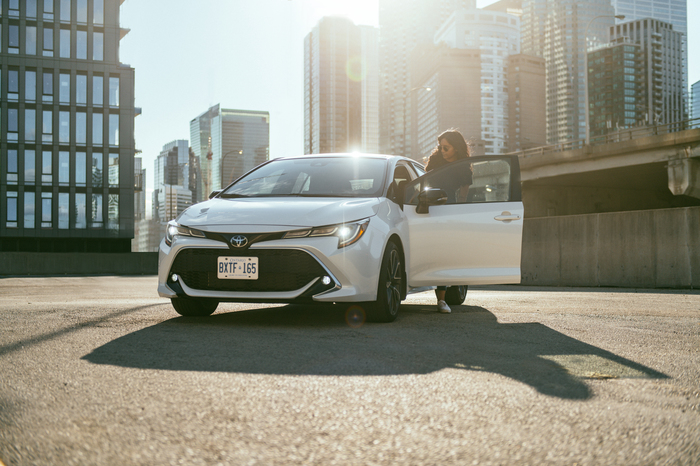 The new Toyota Corolla Cross is certainly a unique vehicle, combining the best features of the Toyota Corolla with an advanced SUV design that really makes it stand out among this year's new vehicles. At 1000 Islands Toyota, we maintain a wide variety of Toyota Corollas in Brockville and we wanted to discuss some of the foremost benefits of the new Cross model!
Why is it Called a Corolla Cross?
Before diving into all of the details, we first wanted to explain why this SUV is called a Toyota Corolla Cross. Well, it's because it uses many of the same parts today's Corolla sedan is equipped with. Not only does it sit on the same platform as the popular sedan, but it also uses the very same engine and transmission as the Corolla. The subcompact SUV boasts the same reputation as the classic Corolla for being both safe as well as reliable.
A Familiar Interior
One of the leading benefits of the Corolla Cross is that it boasts a familiar interior. Those who've owned or driven a Corolla at one time, or another, will likely recognize many of the interior aspects of the car, as it uses many of the same parts and design. Rather than radically breaking new ground and redesigning the whole interior, Toyota has used the familiar and popular dash, gauges, and other controls of one of today's best-selling vehicles: the Corolla.
A Great Price Point
Another benefit of the Corolla Cross is its price. It sits within the $20,000 range and offers various models with add-ons or turbocharged engines. However, it stacks up well price wise due to its size, safety, and reliability against other similar vehicles like the Honda HR-V, the Hyundai Kona, the Ford EcoSport, and others.
More Legroom
When it comes to the Corolla Cross, it's not only familiar but comfortable for drivers and passengers. The headroom is more than enough for all occupants and some models feature an additional moonroof. It also offers more cargo space and comes with 60/40-split folding back seats for more storage. Due to these factors, it's not surprising that the new Cross goes above and beyond most standard sedans and hatchbacks when it comes to comfort and cargo space.
Contact us today for more about our inventory of Toyota Corollas
For those shopping for Toyota Corolla models in Brockville, we'd love to hear from you. Contact us online today or call (613) 342-9111