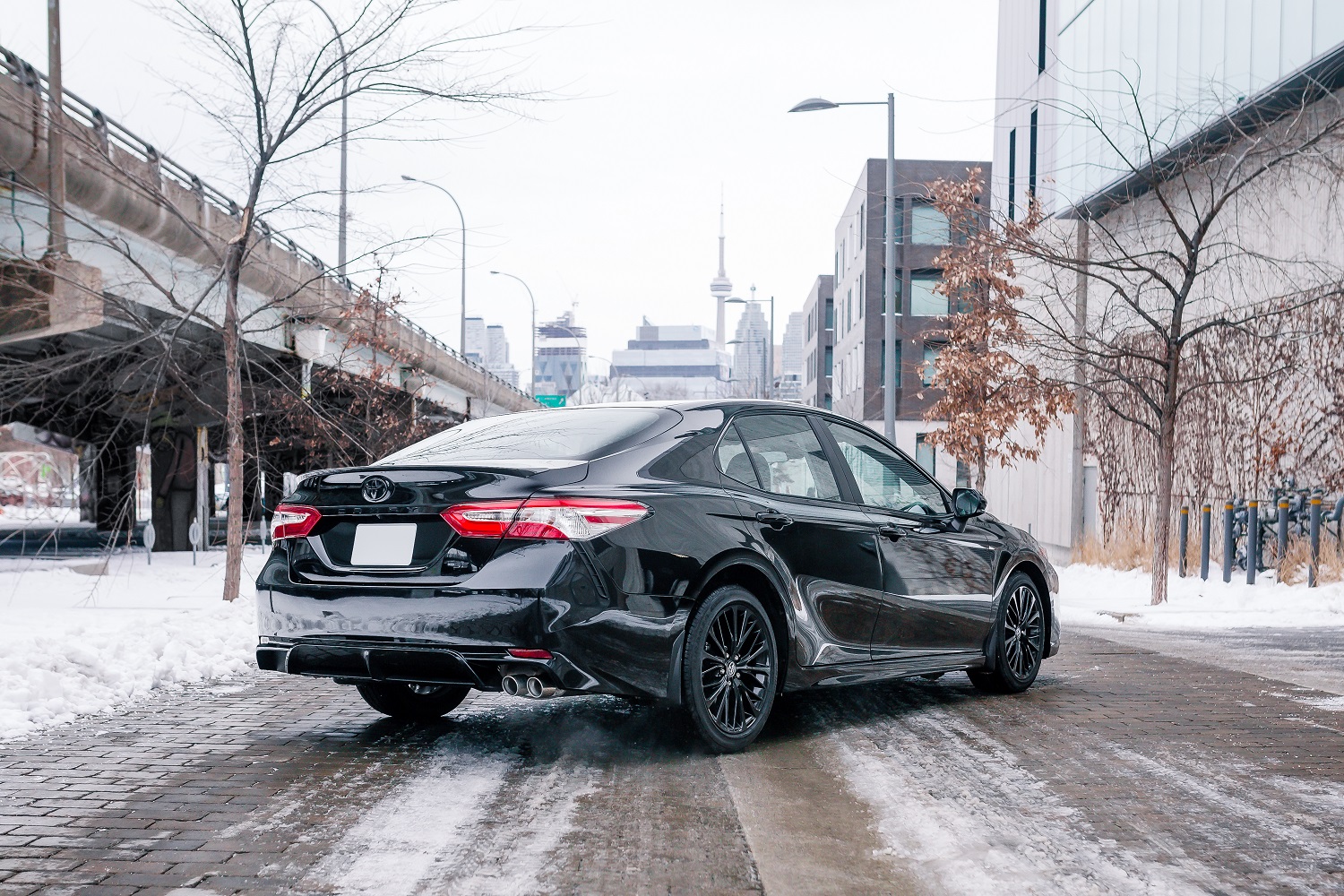 12 Reasons You Should Consider Buying a Used Car
Buying a new car doesn't always make sense, especially with so many high-quality pre-owned vehicles on the market. For those considering investing in a used car, the team from 1000 Islands Toyota has compiled a few reasons we encourage you to consider buying a pre-owned vehicle.
We've equipped hundreds of drivers with great used vehicles affordable prices. Here are some things to consider if you're trying to decide between buying a new car or a used vehicle!
1. You Can Spread Out Your Payments
When buying used, you often end up having more flexibility when it comes to making your car payments. There will be plenty of finance options available for you when buying a used car that will make it much easier to afford, and they'll be much cheaper than compared to buying a new vehicle. You'll be able to pay off your vehicle in small installments, ensuring that you'll always be able to afford your car payment each month.
2. More Bang for Your Buck
When buying used, you'll get more value for your money. The COVID-19 Pandemic has pushed the economy into a lull, leading many people to sell their pre-owned vehicles at highly discounted prices. While unfortunate for some, this does make it much easier for those looking to purchase use to shop around for the best deal and choose the used car of your dreams.
3. Financial Security
The COVID-19 pandemic has also resulted in job loss and companies restructuring, leaving many with an uncertain future. If you need a car, buying a used one can help ensure that should anything happen down the road, you'll still be able to meet your daily obligations, rather than spending an arm and a leg on new car payments that could have been avoided.
4. More Money for Insurance
With the money you'll be saving by buying a used car, you will likely be able to allocate more money to your car insurance payments, which means that you won't have to deal with high-interest insurance payments every month. In fact, you might even be able to pay for it all at once! Doing so will mean that you'll avoid any added interest throughout the year.
5. You Can Spend Your Money Elsewhere
When you buy a used car, you free up some of your hard-earned money to spend elsewhere! You can tighten your belt and continue padding your savings account, use that money to pay your bills without worry or treat yourself (guilt-free) to other experiences throughout the year.
6. Future Value
Some older cars are great for retaining their value and can soon become highly sought after vehicles. This could mean that down the road you'll find yourself with a pre-pre-owned vehicle that could actually make you money should you choose to sell it. Buying a car is an investment and buying the right used car can give you a great return on your investment if it's been well cared for.
7. Less Sticker Shock
If you haven't shopped for a car in a while, you might be shocked by the price tag on some of the new vehicles. Cars have always been expensive but new cars are now more expensive than ever. When you buy a used car, we guarantee you won't be shocked by the sticker price.
8. Less Depreciation
You've likely heard that when you buy a brand-new vehicle, the second you drive it off the lot it depreciates in value. This is true! However, when you buy a used car that's at least three years old, it depreciates at a much slower rate. This means that you'll get the most out of your investment without having to worry about the value continuing to drop year after year.
9. Reliability
Buying a used car might also just land you a more reliable vehicle - especially if it's been well-maintained. Surprisingly enough, used cars often have fewer problems than brand new ones because all of the kinks and bugs have been addressed years earlier.
10. Detailed Vehicle History
If you're worried about buying a lemon, don't be. When buying a pre-owned vehicle from a dealership like 1000 Islands Toyota, your new baby will come equipped with a detailed vehicle history including a CarFax report, so you can rest assured you know what you're getting into.
11. Lower Insurance Rates
Insurance rates on a new vehicles are much higher than those for used cars. When you buy a used car, you'll not only be saving money on the ticket price, but on your monthly insurance premiums as well (because your used car will be of a lesser value than a new one.)
12. You Can Afford a Better Car
Buying a used vehicle often means that you'll be able to purchase a vehicle you might not otherwise have been able to afford; more options makes car shopping way more fun!
Contact us for used cars and new Toyotas today!
If you're in the market for a used vehicle, the team from 1000 Islands Toyota would love to help you find the perfect one. We carry all of today's leading pre-owned models including Camrys, Corollas, Siennas, as well as a variety of other pre-owned vehicles that aren't Toyotas.
To learn more about our inventory of used and new cars, contact us online today or call (613) 342-9111.