5 of the Best Things About the 2022 Toyota Tundra
Toyota has long been known as an auto manufacturer that delivers comfortable, reliable vehicles without sacrificing functionality. Perhaps nowhere is this more true than with this year's new 2022 Toyota Tundra. At 1000 Islands Toyota, we're proud to carry the latest and greatest new and used vehicles and here, we wanted to highlight some of the features of the new Tundra that go above and beyond the competition.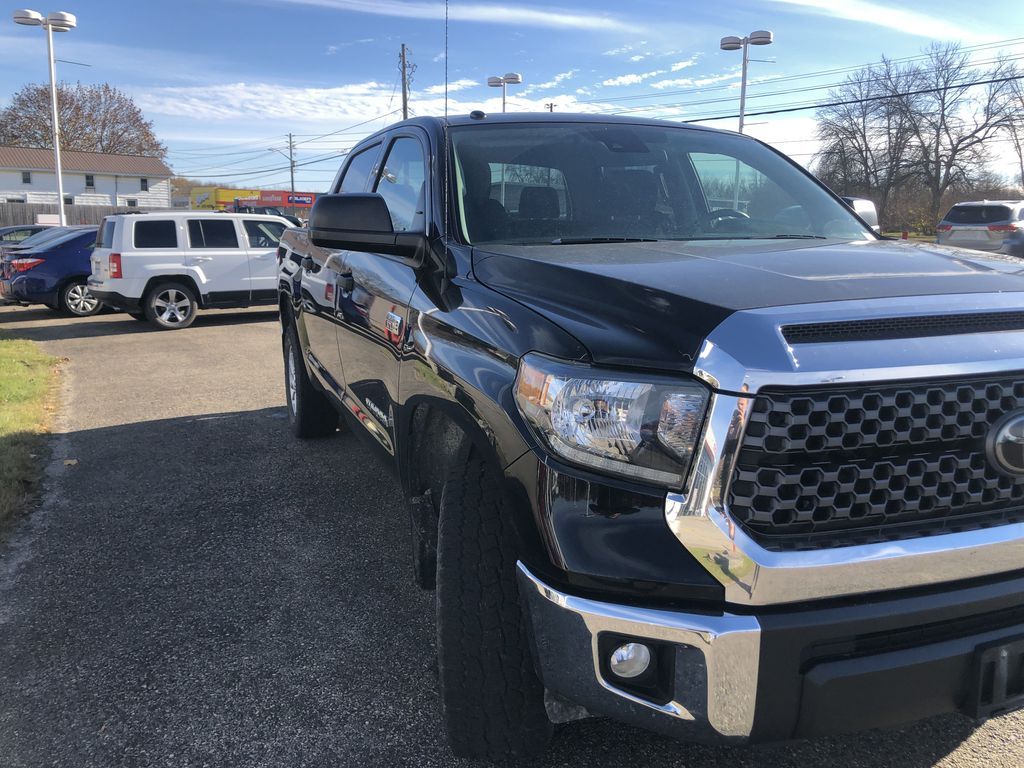 1. Handles like a Crossover
The response this new Tundra offers is one of the smoothest rides around, rivaling a crossover with its new chassis and rigid frame. Toyota has also replaced the traditional Tundra leaf springs with coil springs for a comfier ride on bumpier roads. Additionally, they've revamped the front suspension and included top-of-the-line, 33-inch tires as well.
It's no secret that one of the best ways to improve the driving experience is to make the platform on which a vehicle sits more stiff and durable. This is exactly what Toyota has done, designing a frame that provides an extremely solid mounting point for the vehicle body and all its components.
Although its size is nothing to scoff at, the steering is extremely responsive and the truck handles like a dream.
2. Say Goodbye to the V8
All things must come to an end eventually. Fortunately, we think no one will miss the old Tundra V8 engine, especially after they've had a chance to test the vehicle's new twin-turbocharged 3.5-liter V6 engines. Their standard engine produces 389 hp and 479 pounds of torque while the gas/electric i-FORCE MAX engine gives you 437 hp and 583 pounds of torque. However, both help you capitalize on mileage, reducing the overall mpg upwards of 20 miles.
With its standard 10-speed, electronically controlled transmission, passing at speed is extremely smooth and the new model offers improved acceleration.
3. Enhanced Technology
The updated technology the new Tundra is equipped with makes driving the truck even easier, offering up to five times the processing power than previous models. The truck is equipped with an 8 or 14-inch touchscreen, depending upon your preferences. It also offers easy compatibility for those using Android Auto and Apple CarPlay. However, the truck doesn't stop there. It's also equipped with a comprehensive infotainment system and a virtual Intelligent Assistant that easily responds to verbal commands. While driving, you can ask for navigation assistance, change your music, adjust the audio levels, and much more.
One of the best parts of this new technology is that it includes a cloud-based navigation system, so even if you're in an area without cell coverage, the navigation system stores all the necessary data in the cache. This means you'll never have to worry about cell coverage dropping and your nav system going out while behind the wheel again.
4. Effortless Towing Capability
For those who need to tow vehicles or trailers, the new 2022 Toyota Tundra offers an effortless towing capability of up to 12,000 pounds. In addition to the turbocharged engines mentioned above, there's also additional technology to improve the towing experience, such as driving aids and modes specifically designed for the task. Simply switch to the Tow/Haul mode and the engine and transmission will be optimized for you automatically.
There are also a variety of new cameras that the 2022 Tundra has been equipped with, giving you more views and exterior angles to improve the towing experience. The Panoramic View Monitor delivers a top-down view and offers a 360-degree look around the vehicle. There are also numerous front, rear, and side-angle views as well.
5. Easy & Fun Off-Roading
Last but not least, those who want to take the 2022 Tundra off the beaten path will find that it handles like a dream, even in the mud! You can invest in the TRD Off-Road package, which offers more serious off-roaders an upgraded suspension featuring Bilstein dampers, more robust shocks, added underbody protection, all-terrain tires, skid plates, and a more durable front stabilizer bar.
The 2022 Toyota Tundra TRD Off-Road model is also equipped with computer settings to further optimize the off-road experience. This includes both the CRAWL and Multi-Terrain Select modes, both of which offer great settings and carefree operation. Additionally, you can also control the speed after climbing.
Contact us today for a closer look at the new 2022 Toyota Tundra!
If you want to take a closer look at the new Toyota Tundra model, take a virtual test drive at 1000 Islands Toyota or come visit our showroom in person and get behind the wheel.
Contact us online for more information on new or used vehicles or call (613) 342-9111 today!