How to Book a Service Appointment with 1000 Islands Toyota
With many things still not back to normal amidst the pandemic, you might be wondering where you can go for quality car service or parts replacement. Luckily, the team from 1000 Islands Toyota has you covered. Our service center is open even during the pandemic, and booking your appointment online couldn't be any easier.
However, just to leave no stone unturned, we've highlighted the steps for you below to make certain you don't have any problems while booking your next service or parts replacement appointment, so take a look!
Step 1. Visit Our Service Center Landing Page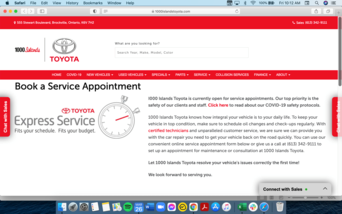 First, go to the 1000 Islands Toyota service center landing page at www.1000islandstoyota.com/parts-and-service/book-a-service-appointment
Step 2. Scroll to the Bottom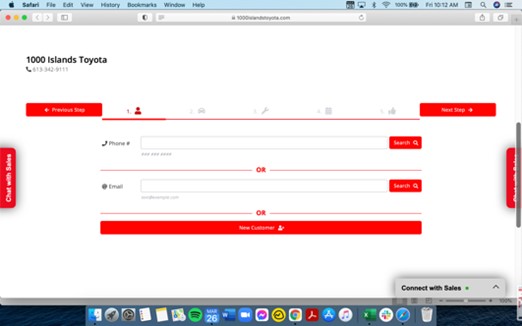 Once you've reached our service center landing page, scroll to the bottom. There you'll find a form where you can fill in your phone number, and email.
Step 3. Fill in Your Information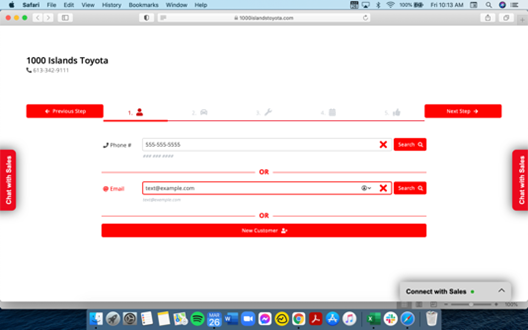 Fill in your phone number and email address in case we need to contact you about your service appointment. Once you're done, click the "Next Step" button and move onto the next step.
Step 4. Let us Know Your Vehicle Information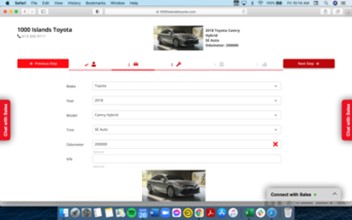 At this step, we'll ask you some important information so we can understand what type of vehicle you have.
Step 5. Choose Your Service Level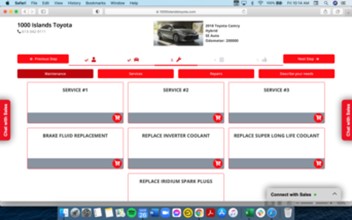 At this stage, you'll be prompted to select the type of service you want before moving onto the next step.
Step. 6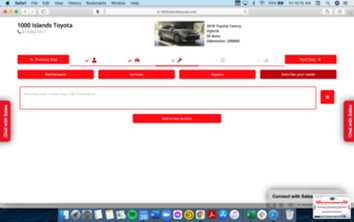 Here, you'll be able to add any additional notes about your needs and requirements. Then, move onto the next stage.
Step 7. Tell Us Your Transportation Needs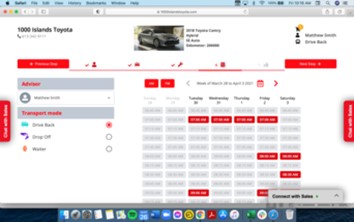 Here, for those who want a drive back or drop off service, you can select your date and times.
Step 8. Fill Out Your Personal Information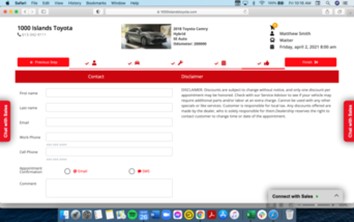 Before you go, we'll need a bit more information from you, like your first and last name and contact information in case there's any reason we need to get in touch with you about your vehicle.
Contact us for your parts replacement or auto service needs today!
For more information about our services, contact 1000 Islands Toyota online today or call our service department at (613) 342-9111.