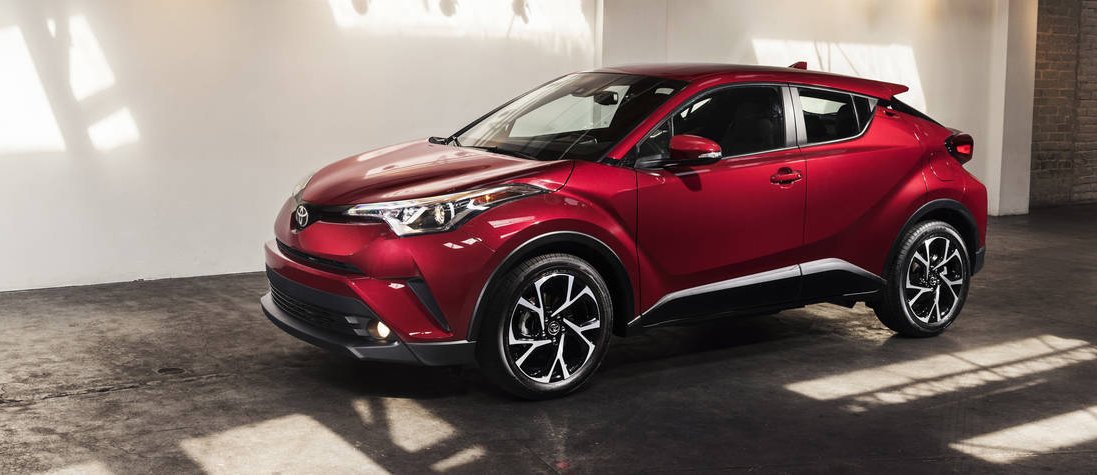 Top Brockville Car Dealers, 1000 Islands Toyota, Are Proud to Stock the New 2018 Toyota C-HR
April 12, 2017 - Brockville, ON - The new 2018 Toyota C-HR is coming to Canada, and 1000 Islands Toyota, a Brockville car dealership, is one of the first dealers to get these amazing new vehicles on the lot.
This brand-new model offering from Toyota is one of the most unique and distinctive cars they've ever offered: A hybrid subcompact crossover that combines a deceptively roomy interior, superior gas mileage, and absolutely stunning looks that are bound to turn heads as it speeds down the highway.
The C-HR, or Compact High-Rider, sports a peppy 2.0 liter four-cylinder engine capable of 144 horsepower and an impressive 139 foot-pounds of torque. A computerized "Sport Mode" simulates 7-speed sequential shifting, giving it enhanced acceleration even at high engine speeds - a fantastic way to ensure it has all the power needed to stay safe at highway speeds.
It also sports Toyota's revolutionary new Safety Sense systems, designed to help prevent driver-error accidents. With Toyota Safety Sense, the onboard computers are constantly monitoring the surrounding environment with both cameras and laser scanners. A Safety Sense-enabled C-HR can automatically brake to avoid obstacles ahead, alert the driver to unintended lane drifting, or even manage high-beams at night to maximize visibility without blinding other drivers.
The C-HR is a new revolution in Toyota automobiles, and 1000 Islands Toyota is among the first Brockville car dealers stocking it in Canada. Interested buyers should act fast - this car will move.
About 1000 Islands Toyota
Widely recognized as one of the most-respected Brockville car dealers, 1000 Islands Toyota is committed to providing customers with top service and top prices. With more than 35 years in business, 1000 Islands has a long-established reputation which keeps bringing buyers back time after time for the latest in Toyota vehicles and technology. A long history of philanthropy and giving back to the local community also helps put 1000 Islands at the top of the list when someone is shopping for great Toyota values.
For more information, contact (613) 342-9111 or visit www.1000islandstoyota.com.